7 Best Food Truck Insurance Companies for 2022
Insuring a food truck is a complicated business. Not only do you need to work with a company that knows the industry's quirks, but you also want one that can identify and cover your particular risks. That can mean going to a brokerage that specializes in food truck insurance, working with a carrier with years of experience, or going to a company that can find the ideal provider for you. All of these are represented in our choices for the seven best food truck insurance companies.
Commercialinsurance.net: Best Overall Food Truck Insurance Company

Commercialinsurance.net is our choice for overall best food truck insurance company because of its speed and affordability. As an online referral service, Commercialinsurance.net partners with more than 200 top insurance carriers, brokers, and agencies to find the right policies at the right price for food truck owners. Because Commercialinsurance.net works with so many business owners, the quotes food truck businesses get are often the lowest premiums carriers can offer.
Coverage
As an insurance referral service, Commercialinsurance.net doesn't write or sell any policies. Instead, it connects you with notable insurance carriers and brokers, such as Progressive Commercial, The Hartford, Liberty Mutual, and Gallagher. Once you submit a brief form, a Commercialinsurance.net agent connects you to the company that can offer the right coverage at a fair price.
Costs
Perhaps the biggest selling point for Commercialinsurance.net is its ability to get an insurer's lowest possible premium for your specific risk. This doesn't necessarily happen for every applicant. However, because the company brings a significant number of business owners to its partners, many carriers can offer their best premiums.
Food Liability Insurance Program: Best for Same-day Coverage

The Food Liability Insurance Program (FLIP) is a specialty broker that caters to those who prepare and serve food. To meet the needs of these small business owners, FLIP has partnered with Great American Insurance Group, which underwrites the policies and offers an A+ Superior rating for financial strength. For catering companies, farmers' market vendors, private chefs, and concessions contractors, FLIP can underwrite the risk quickly and, in most cases, provide coverage on the same day.
Coverage
FLIP is an insurance program, which essentially means the company has put together coverage for a group of similar businesses that may struggle to get insured on their own. Its main product is the liability program that provides coverage of:
$1 million occurrence limit and $2 million aggregate limit for general liability
$2 million for product-completed operations aggregate
$1 million for personal and advertising injury
$300,000 occurrence limit and $300,000 aggregate limit for property rented to you
$5,000 one item and $10,000 aggregate for business property
The business property limit includes inland marine coverage. This pays for damage to your business-owned items when they're away from the address listed on your property policy.
Costs
One of the best things about FLIP is that it's very forthcoming with premium information. It should be noted that the cost of your insurance policy with FLIP will largely depend on your annual gross sales and other add-ons and coverages you purchase. Mobile food truck owners with annual sales below $50,000 pay $299 per year for the basic general liability policy.
Food truck operators with contracts for festivals, farmers' markets, and corporate events should note that FLIP doesn't charge extra for additional insured endorsements.
Progressive Commercial: Best for Commercial Auto Discounts

Progressive Commercial is known nationally as a reliable auto insurance provider, which gives them an edge in providing coverage to businesses on the road, including food trucks, ice cream trucks, and lunch trucks. Moreover, food truck owners who choose Progressive Commercial can take advantage of its nine commercial auto discounts.
Coverage
Auto insurance is Progressive Commercial's bread and butter. The company is number one in commercial auto policies in terms of direct premiums written, but it doesn't have much appetite for the other coverages food trucks need, such as general liability and workers' compensation. Instead, it offers the Progressive Advantage® Business Program to provide the other policies from selected carriers.
Costs
Progressive Commercial claims the average policyholder pays $187 per month, or $2,244 per year, for commercial auto. Chances are coverage for a food truck would be higher than that average if only for the amount of time on the road and the size of the vehicle. That said, Progressive offers nine discounts, including ones for:
Business experience
Continuous coverage
Paying in full
Bundling policies
Finally, food truck owners who see less business when winter rolls around can have their premiums adjusted to reflect their reduced risk.
Hiscox: Best for General Liability Insurance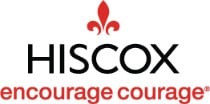 Hiscox is a small business insurer that specializes in covering microbusinesses of fewer than 10 people. For food trucks, that translates into a robust general liability policy with coverage limit options of $300,000 to $2 million, with the lower end starting at $350 per year. Food truck owners whose home address is their business address can also get up to 5% off their premium.
Coverage
Hiscox's general liability product stands out because of its broad coverage amounts. Few carriers are willing to offer limits as low as $300,000 on a general liability policy, so a one-person food truck can start with and stick with Hiscox as the business grows.
Hiscox can offer general liability to a wide range of food truck operations, including:
Barbecue trucks
Ice cream trucks
Food trailers
Hot dog carts
Mobile kitchens
Mobile concessionaires
Unfortunately, food truck operators who get their general liability with Hiscox may have to go elsewhere for other key policies. Hiscox outsources commercial auto, umbrella liability, and workers' compensation to an online brokerage.
Costs
Hiscox is one of the only insurers that lets business owners know its minimum premium, which is $350 per year for general liability. While few food truck owners see quotes that low, many will see them in the $380 to $650 range for $300,000 in both aggregate and per-occurrence limits. Adding $5,000 in coverage for your business property and equipment only adds about $90 to your yearly premium.
Insureon: Best for Convenient Insurance Shopping

Insureon is a small business insurance broker that partners with several top-rated carriers to cover the specific risks of food trucks and other foodservice businesses. These partnerships, coupled with Insureon's proprietary technology, mean food truck operators can get quotes from more than one carrier through a single application. Insureon recently simplified this application, making it an excellent option for business owners wanting to comparison shop.
Coverage
As a brokerage, Insureon doesn't develop the policies it sells. It acts as an intermediary between business owners and insurance carriers. Insureon works with some of the highest-rated carriers in the industry, including Travelers, The Hartford, Liberty Mutual, and Chubb.
One of the advantages of working with a broker like Insureon is that you can compare offers from multiple carriers. This not only helps you find the right food truck insurance for your business, but it also gives you the freedom to choose policies from different carriers. An Insureon agent can help you find the best coverage and make sure you don't have any gaps.
Costs
Like most insurance brokers, Insureon doesn't list premium information on its website. However, it provides more detailed cost estimates, including the median annual premium for:
General liability: $504
Commercial auto: $1,704
Workers' compensation: $560
Business owner's policy (BOP): $636
CoverWallet: Best for Providing Quotes From Multiple Providers

CoverWallet is one of the leading insurance brokers in the country. What makes CoverWallet unique is how easily food truck businesses can get estimated costs of insurance policies, depending on where they're located and which products they sell.
Coverage
As an insurance broker, CoverWallet doesn't write the insurance policies it sells. Despite that, it provides business owners access to several insurance carriers that can provide the most common food truck insurance policies, such as:
General liability
Commercial auto
Professional liability
Inland marine
Equipment breakdown
Workers' compensation
Product liability
Costs
CoverWallet lists four types of coverage plans to suit the needs of food truck businesses:
Basic (general liability): Starting at $39 per month
Standard (general liability and professional liability): Starting at $99 per month
Pro (general liability, product liability, and commercial auto): Starting at $299 per month
Customized coverage plans: Workers' compensation, commercial property, and business interruption, among others
Insure My Food: Best Customer Service

Insure My Food was designed by Paprocki Insurance Agency solely to meet the needs of food trucks and food vendors. So far, the majority of the reviews on its official Facebook page are nothing but positive—most on how quickly it responds to the concerns of clients and the level of customer service received.
Coverage
What makes Insure My Food unique is how it was set up specifically to meet the needs of food truck businesses. In addition, Insure My Food can process food truck claims online through the food truck claim form found on its site.
Lastly, Insure My Food provides its own client portal where food truck owners can generate certificates of insurance at any time of the day, view and download policy information, request policy changes quickly, and access auto ID cards.
Costs
It should be noted that Insure My Food doesn't provide average costs for food truck insurance. Rather, it provides the food truck value—which is based on the sum of the following:
Cost of the truck
Cost of the attached equipment
Labor cost to install the aforementioned equipment
How We Evaluated the Best Food Truck Insurance Companies
Our first concern when evaluating food truck insurance companies was whether they had the policies that food trucks need. Not every carrier has an appetite for insuring food trucks, which means owners often have to do a lot of searching to get the coverage they need.
The next concern was price. Food trucks are expensive to insure, so we looked for policies that were affordable while still providing the necessary coverage. Lastly, we wanted to find insurance companies that make getting insurance easier, so we looked for companies that offer online applications and policy management options.
Bottom Line
Finding the right insurance policies starts with finding the right insurance companies. However, that can be easier said than done for food truck owners. Probably the best rule of thumb is to remember that insurance isn't a one-size-fits-all purchase. Evaluate your needs, and then start looking for the right insurance company for your business.